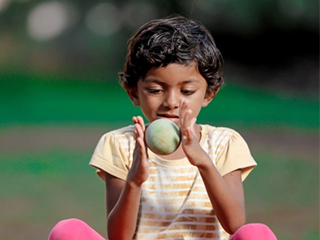 Can you imagine living without food? You certainly cannot. Similarly one cannot imagine living without water or air. These are necessary for a body to live, but are they enough for a life worth living?
An individual's life becomes beautiful with happiness, development, skills and social well-being. One key to all these is Education. Education is not an option, it is a basic human need on which human existence of striving and developing depends on.
Then why are some children deprived of this basic need? Why a girl child is expected to not need education in her life?
Education is crucial. It has the power to transform a child's life. Each and every child needs it irrespective of any societal differences. It is like the wings that can take a little one to the limitless sky, away from the hardships. The nourishment of education helps a child to communicate better with herself, the world and society. It gives her the power to take control of her life, make decision and realize her real potential. It is a tool by which each and every child can not only better their own lives but can also lift their families and society out of misery and contribute to the nation.

We at GISR realized every child ought to have access to the education of their preference without any constrictions. We work to eradicate every problem that stops a child to get educated and to provide them what they need to pursue their dreams.

Helping others cannot degrade us at any point. If you believe in Education for all then join GISR to get each child out there educated and make this world a better place.